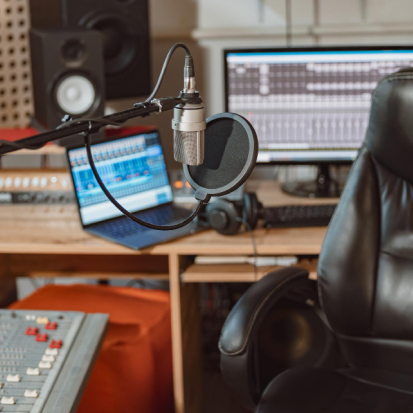 Recreate the Voice Over Strategy That Works for Leading Australian Enterprises
Engaging with your audience is more art than science, but we track which categories have been most successful for companies across various industries, to help you recapture the elements that worked so well.
Our top 3 commercial voice
over categories
Using a comprehensive set of metrics including client feedback, metrics around engagement levels, and trending industry discussion, we continually assess and identify the voice over categories that enterprises find most impactful. This data-driven approach helps you build strategic campaigns that effectively engage your target audience.
01
Commercial Voices
Commercial voice overs are crucial for enterprises looking to create persuasive, compelling advertisements. These voices add a professional and engaging tone to your products and services, helping to increase brand visibility and customer engagement.
02
E-Learning Voices
As more enterprises turn to digital learning tools for their employees, the demand for e-learning voice overs has skyrocketed. These voices make educational content engaging and digestible, improving knowledge retention and empowering employee development.
03
IVR and On-Hold Voices
IVR and on-hold voices shape the first impression of an enterprise during customer interactions. A professional, warm voice on automated systems not only improves customer experience but also reflects the brand's commitment to service.