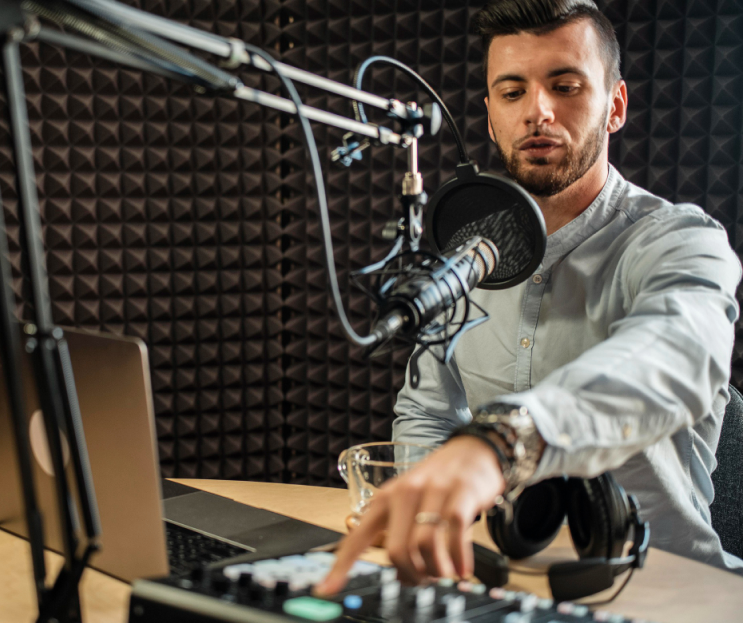 Saxton Voice Over Artists' Top Services
At Saxton Voice Over Artists, we're the home of expertly crafted voices that breathe life into narratives, delivering your message with exceptional clarity and emotion.
Our Top 10 Voice Over Categories
With a wide range of vocal categories to select from, we tailor our services to your unique needs.

Animation Voices
Our voice over artists shape characters and worlds in animation with their vocal versatility, creating unforgettable auditory experiences.

Audiobook Voices
We provide eloquent narrators whose vivid storytelling skills transform written words into captivating auditory journeys.

Commercial Voices
Saxton's commercial voice talent lend authority and authenticity to advertisements, compelling audiences to action with their persuasive tone.

IVR Voices
We offer warm, professional IVR voices that efficiently guide callers, enhancing the customer service experience of your business.

E-Learning Voices
Our voice over artists make e-learning content engaging and digestible, boosting knowledge retention and learner motivation.

Podcast Voices
With voices ranging from conversational to journalistic, our artists make podcast episodes come alive, engrossing listeners episode after episode.
08
Medical Narration Voices
Our medical narration experts convey complex information with clarity and empathy, making health-related content accessible to all.
10
Versatile Voices
Our diverse artists can adapt their vocal range to suit any requirement, providing the flexibility and range needed for any project.
07
Radio Voices
Saxton's artists provide dynamic radio voices that cut through the noise, keeping listeners tuned in and entertained.
09
Video Game Voices
Our artists bring video game characters and narratives to life, immersing players in compelling virtual worlds.
Rule Your Niche With Memorable Voice Talent That Resonates
Our talent pool includes animation voices that bring loveable characters to life, audiobook narrators that weave immersive stories, and authoritative commercial voices that engage audiences.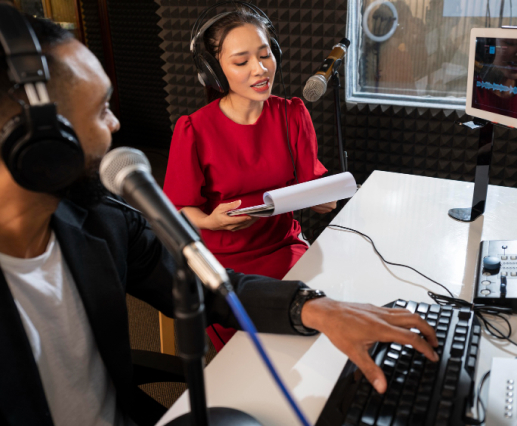 Unlocking Potential With the Right Voice
Discover the transformative power of voice overs. Whether you're crafting a compelling narrative, promoting a product, or sharing information, the right voice can make all the difference. Here, we highlight how various industries utilise our services to enhance their communications and captivate their audiences.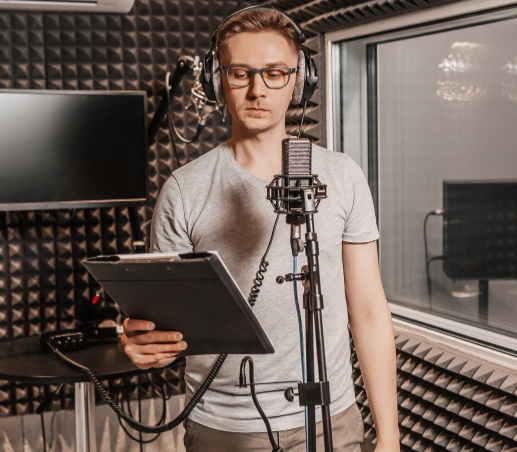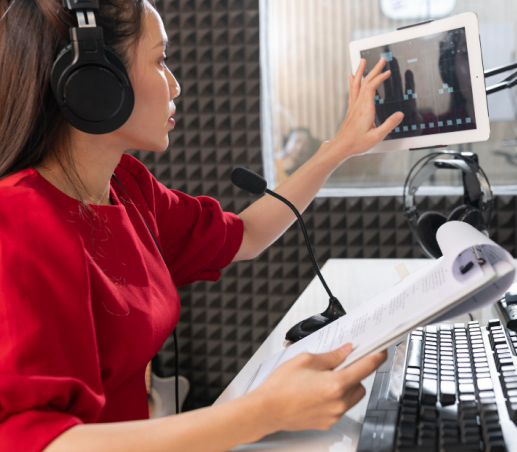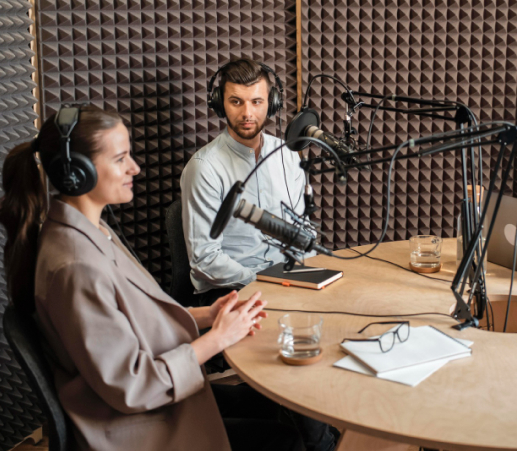 Animation Studios
Animation studios leverage our Animation Voices to create lively characters that captivate audiences.

Publishing Houses
Publishing houses use our Audiobook Voices to provide listeners with engaging narratives.

Agencies
Brands and agencies trust our Commercial Voices to enhance their ad campaigns.

Enterprise
Companies use our IVR Voices to improve their automated phone systems.

Learning
Educational institutions and businesses utilise our E-Learning Voices for their online courses.

Digital Media
Podcast creators select our Podcast Voices to add depth to their episodes.

Traditional Media
Radio stations depend on our Radio Voices to deliver quality broadcasting.

Healthcare
Healthcare companies and professionals use our Medical Narration Voices to make their content more accessible.

Entertainment
Game developers leverage our Video Game Voices to provide immersive experiences.

Niche Business
Various industries trust our Versatile Voices for a wide range of voice over needs.
Ready to transform your vision into an auditory masterpiece? Begin your journey with Saxton Voice Over Artists.
Connect with us today, and let us breathe life into your story.
Your Story Deserves to Be Heard